Signs in the Skies: Rainbow clouds crown Belukha mountain, Siberia's highest peak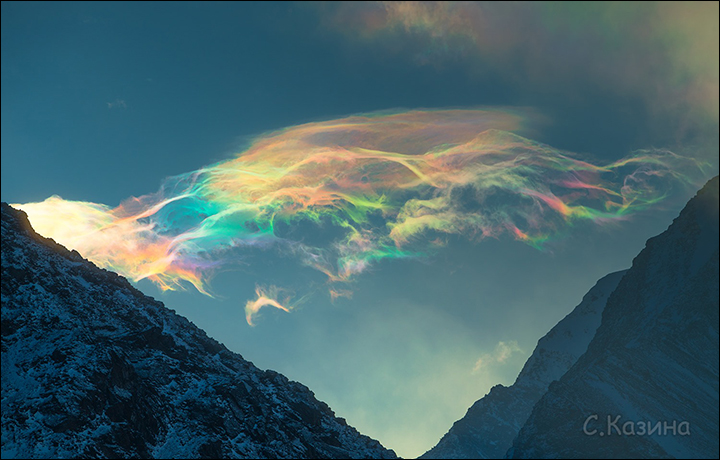 The clouds in my photos are so thin that they look more like lace. Svetlana Kazina
Svetlana Kazina, who lives in the Altai Mountains, snapped these breathtaking pictures of the glowing sky over Belukha mountain, Siberia's highest peak (4,506 metres/14,783ft).
The images show thin clouds resembling soap bubbles in colours.
Iridescent clouds, also known as rainbow clouds, occur when sunlight scatters through water droplets in the atmosphere.
FULL ARTICLE ON
https://siberiantimes.com/other/others/news/rainbow-clouds-crown-belukha-mountain-siberias-highest-peak/